What is a Sales Funnel & How to Create One in 2022- Webdzo
Each of the sales funnel stages has an impact on consumer behavior. You need to know them intimately.
By knowing each step, you can use tactics to improve the number of people that go from one step to the next.
This can have a crazy impact on your business.
Let's say you double the number of people at 2 steps of your funnel. You double leads and you double the percentage of closed customers. That gives you 4X the number of new customers every month.
Defining and managing your sales funnel is one of the most powerful concepts in business.
Let's dive in.
What is a Sales Funnel?
The sales funnel is each step that someone has to take in order to become your customer.
Let's look at a brick-and-mortar sales funnel.
The people at the top of the funnel walk by your store. A certain percentage of them decide to walk in, that's the next next of the funnel. 
A customer sees a rack of T-shirts on clearance. He or she thumbs through the rack, now they're at the next step of the funnel. Then the customer selects four t-shirts and walks to the check-out. They're at the last step. If all goes well, they finish the purchase and reach the bottom of the funnel.
This same process plays out for every business in one way or the other. Your sales funnel could exist as:
Retail store
Sales team
Website
Email
Personal consultation
Sales Funnel Stages:
1) Creating Awareness
Because this is when customers first become aware of your product or service, the first stage of the sales funnel is called "awareness." They may have heard about you through advertisements, social media, or word of mouth.
Of course, how and why those people go down the sales funnel is determined by your own sales and marketing abilities. Because they've progressed from awareness to interest, the leads in the middle and lower sales funnel stages are the ones you should pay the most attention to.
2) Interest
Prospects will judge your brand depending on their level of interest once they've learned about it. They'll consider the problem they're seeking to solve and undertake competitive research to ensure that your answer is the best.
3) Decision
Prospects will delve deeper into your pricing and packaging options after they have more knowledge about your organization. In this stage, sales websites, webinars, and phone calls can assist persuade prospects to buy.
4) Action
This is where all of your efforts culminate: whether or not the prospect makes a purchase. Even if they didn't, the transaction isn't eternally lost. You can use nurturing campaigns to keep your name in front of people's minds.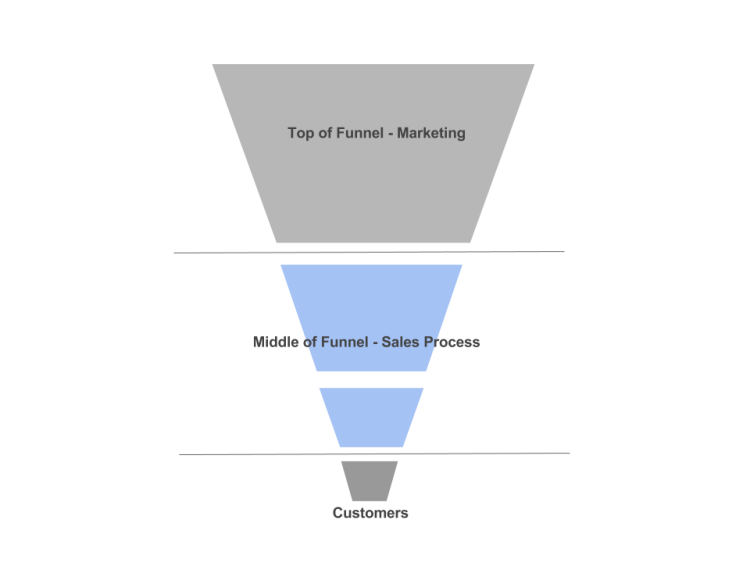 Any marketing channel can be part of your funnel. And your funnel might be spread across several channels. Click Here for more details
For more details, contact